Find out more about Mobizen Live and its features
What is Mobizen Live?
Mobizen Live is an app that offers the ability to live stream to YouTube in addition to all the awesome features of Mobizen Screen Recorder. Creators can communicate interactively with viewers in real-time during a broadcast.
Efficient use of Mobizen Live
Stream Straight to YouTube in One Second
Create a broadcast of your liking by choosing between the Screen Live and Camera Live types. Whether you would like to create a Game Review or a Live Vlog, Mobizen Live makes it easy and fast. Find out more about the Screen Live and Camera Live types here.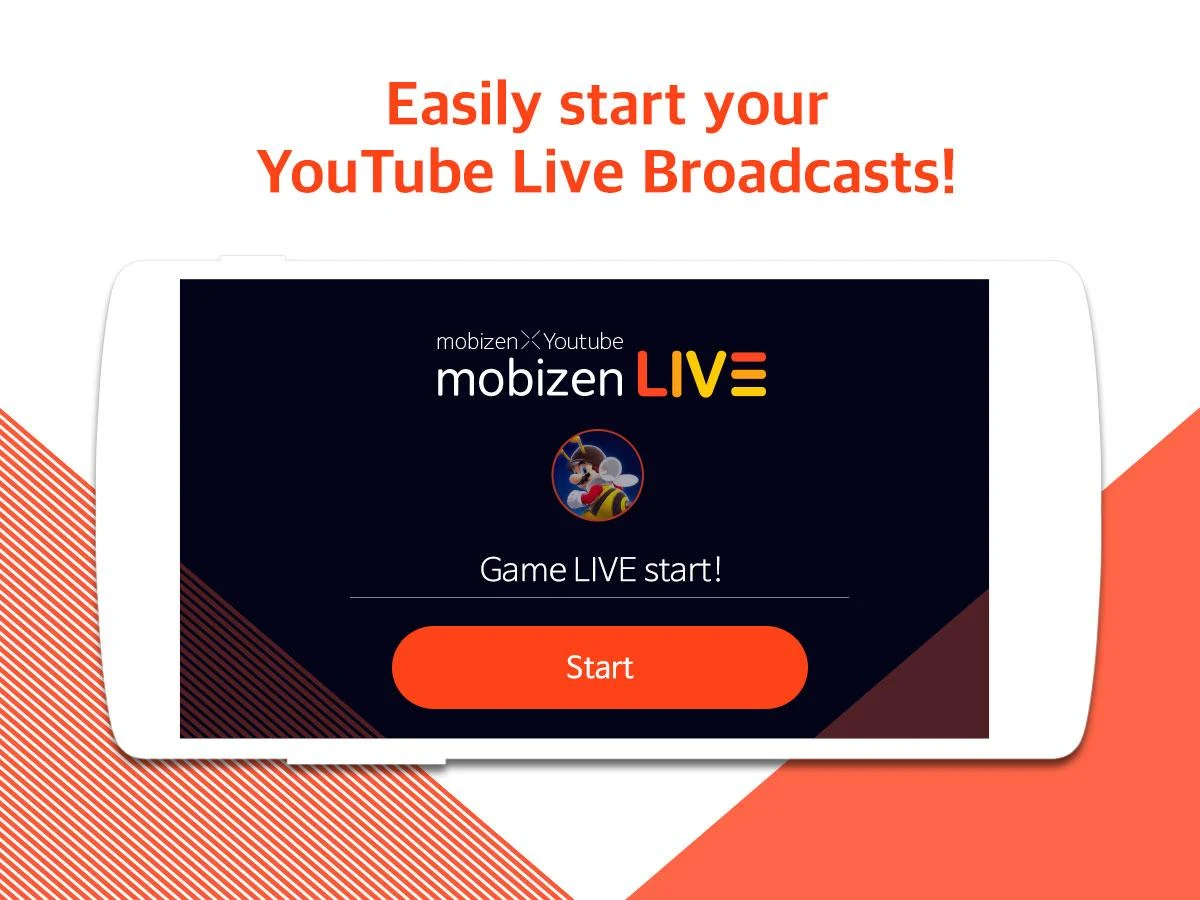 Interact With Your Viewers Live
Mobizen Live allows for a very interactive and personal broadcast between you and your viewers. Taking real-time comments and statistics from YouTube, allows you to create content that will help grow your subscriber count. Find out more about Mobizen Live Chatting here.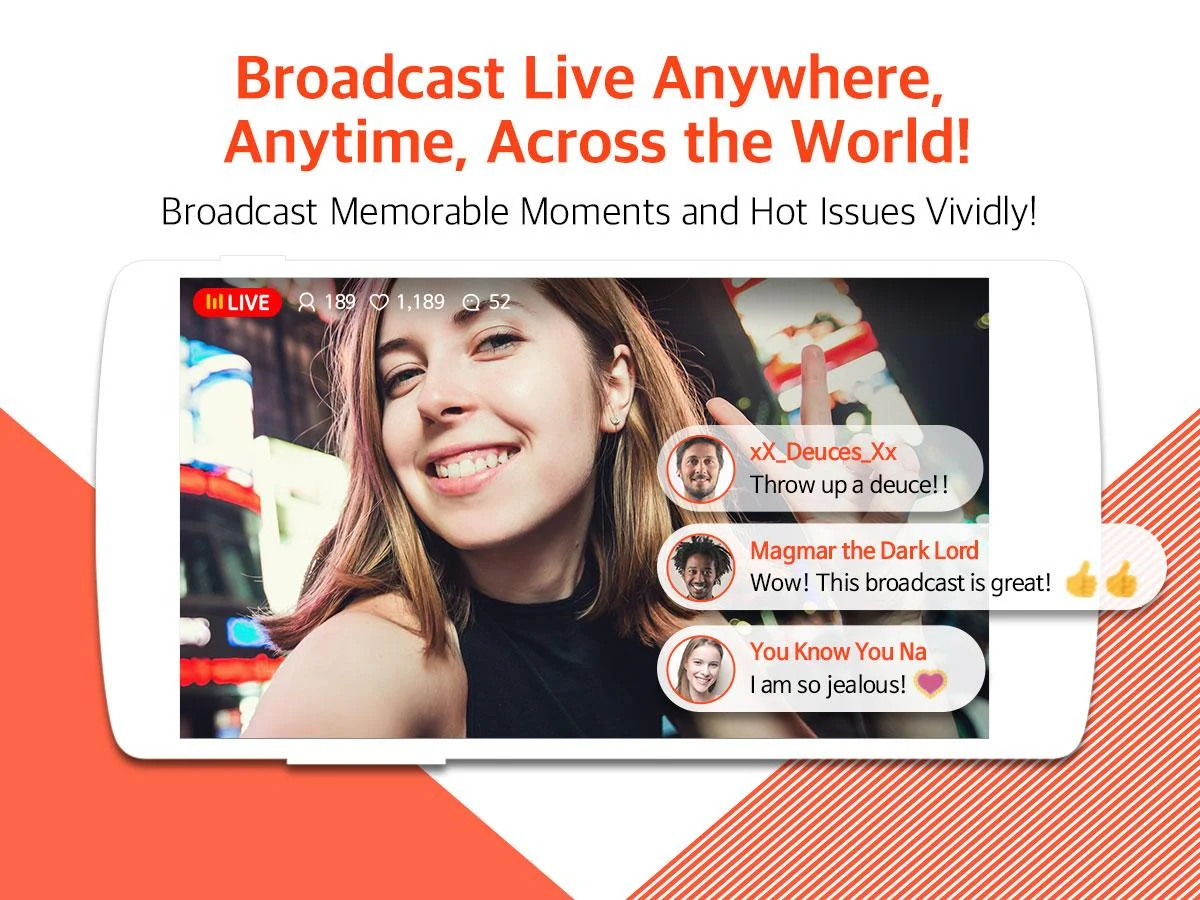 Show Your Reactions with Facecam
Turn your Facecam on/off during your broadcast to show your reactions to the events happening on your screen. Find out more about the Facecam Feature here.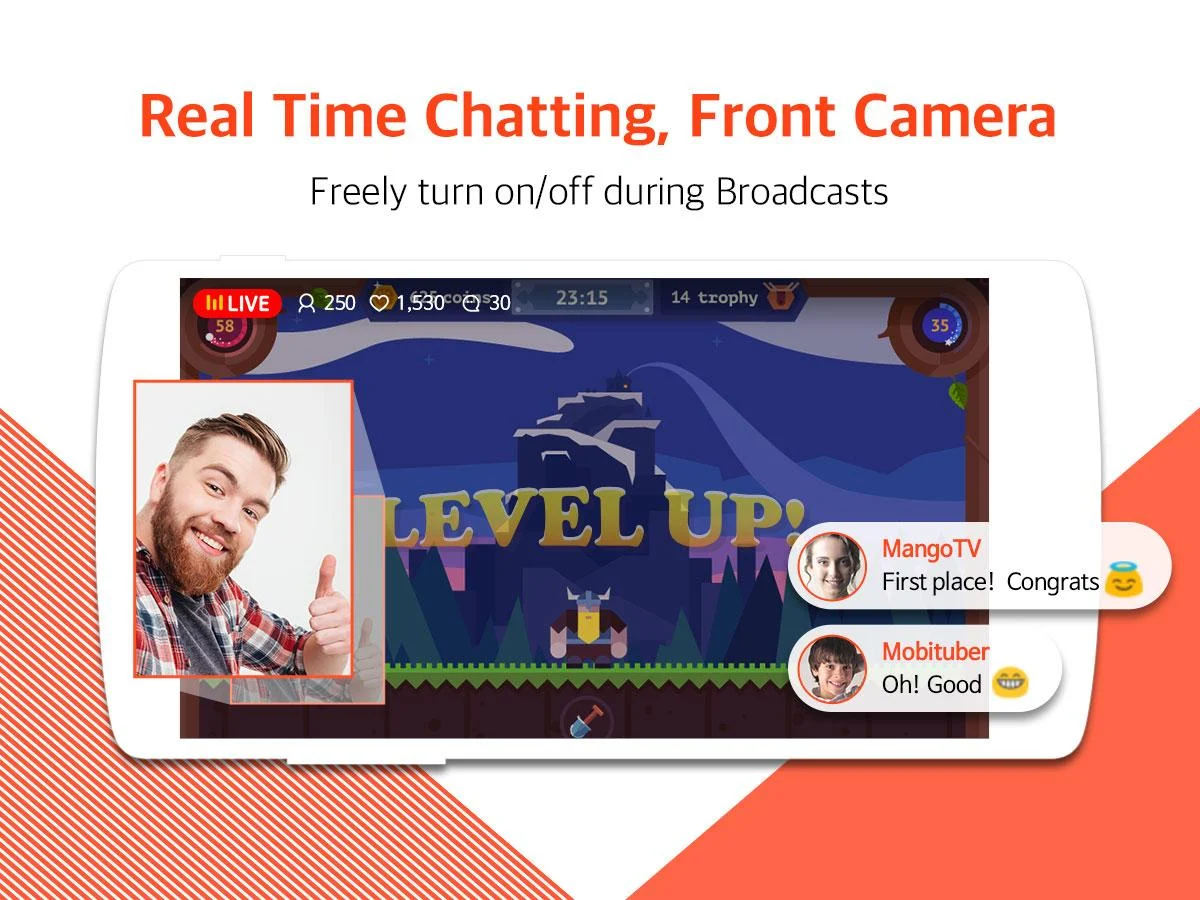 Set-up Your Broadcast to Match Your Devices' Capabilities
Mobizen Live supports Full 1080p HD, 60 Frame per Second live streaming. However, to avoid lag or cracks in your broadcast, make sure to configure according to your Smart Device. Find our more about Mobizen Live Settings here.
How is user information used?

Mobizen Live provides simple login (using social accounts) when registering as a new member.

When you log in through a social account, your name and profile picture are collected and used as your account name and profile picture in the Mobizen Live app. Also, Mobizen Live can collect the number of likes and views for your YouTube videos, and modify the delete/share/edit of it.
Purpose of Mobizen Live

Mobizen Live is an Android mobile application that enables YouTube streaming and real-time broadcasting.
It supports live streaming of games, camera, real-time chat, and facecam. It was created to provide users with the fun of live broadcasting through interactive communication with the viewers.