Learn why Mobizen shows ads and how to remove it
Mobizen shows advertising to provide the best recording and editing app. We ask for your understanding so that Mobizen can continue to provide even better features in the future! However, if you do not wish to see ads, upgrade to 'Mobizen Premium' with advanced options such as 'No ads'.
By upgrading to Mobizen Premium, you can access all regularly updated premium features (remove watermark, custom watermark, GIF, mini mode, draw, etc.) in addition to removing ads.
Learn more about Mobizen Premium
How to remove the ads
1. Mobizen Air Circle ① Click Menu → ② Click Settings → ③ Click 'Mobizen Premium' menu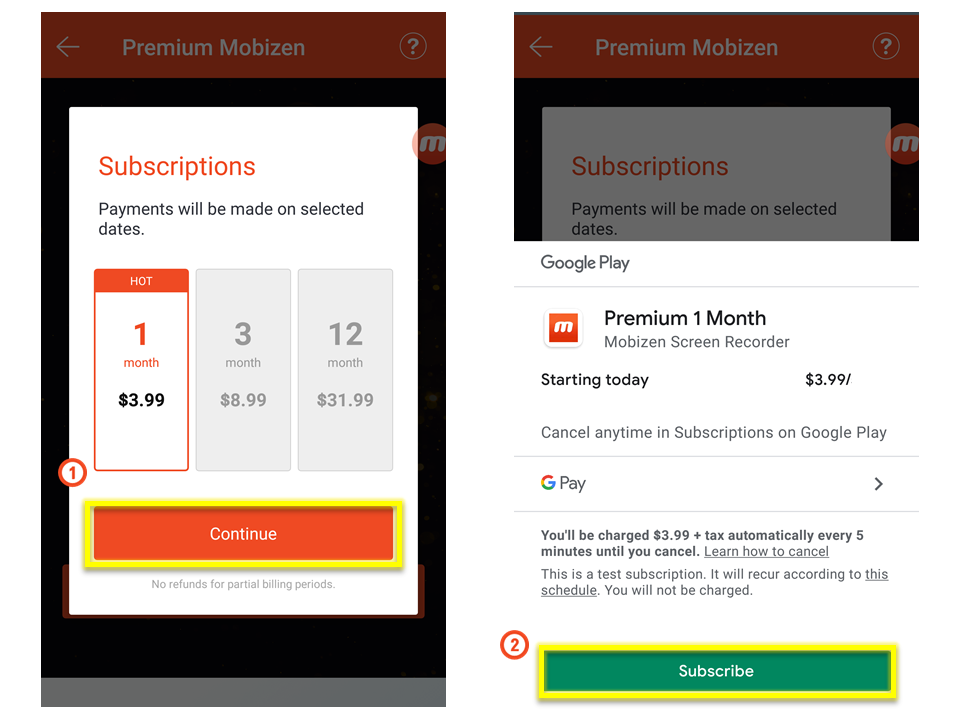 2. ① Check premium Mobizen benefits (including ad removal) → ② Click Upgrade to premium button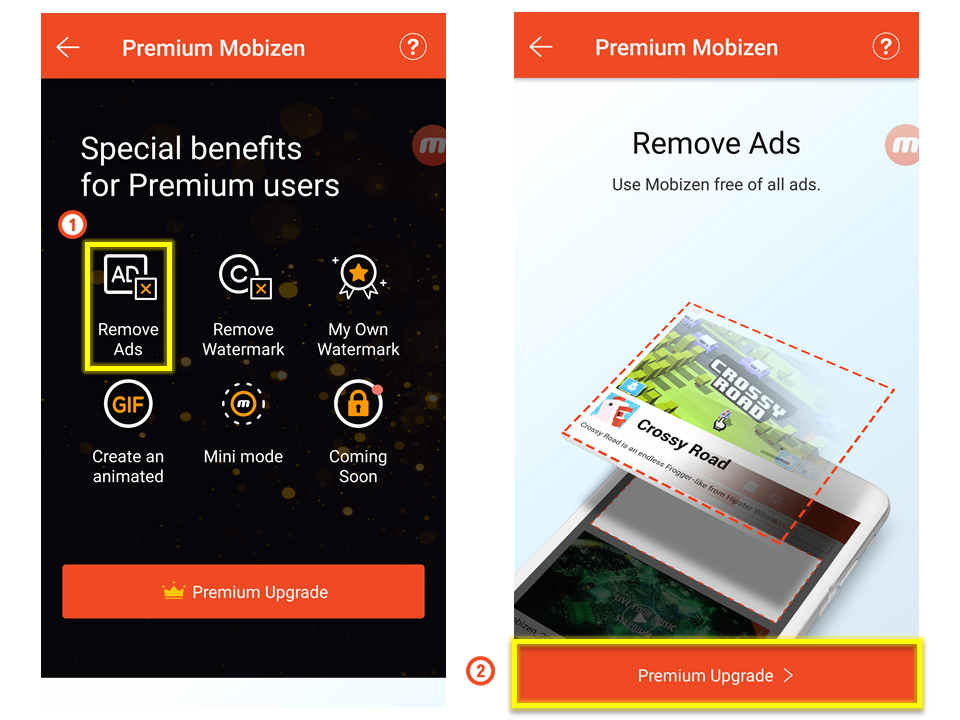 3. ① Click the 'Continue' button in the subscription → ② Monthly billing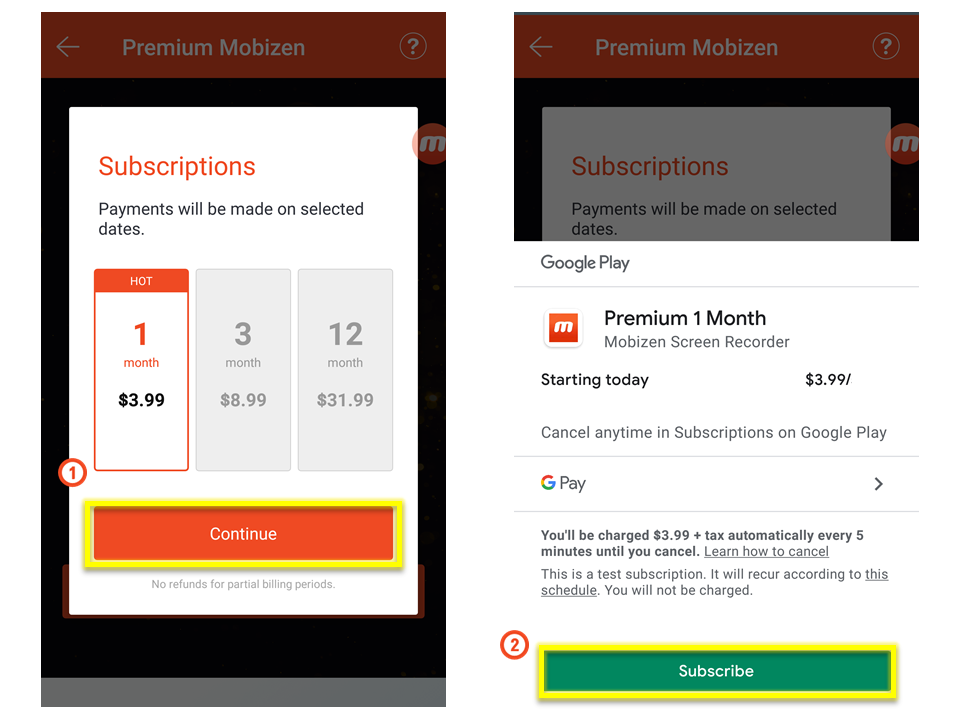 4. Once the payment is completed, advertisements will not be shown anymore. 1) Pop-up ads after recording 2) Push ads 3) Promotion pop-up ads 4) Ads for other advertisements such as list and settings will be removed.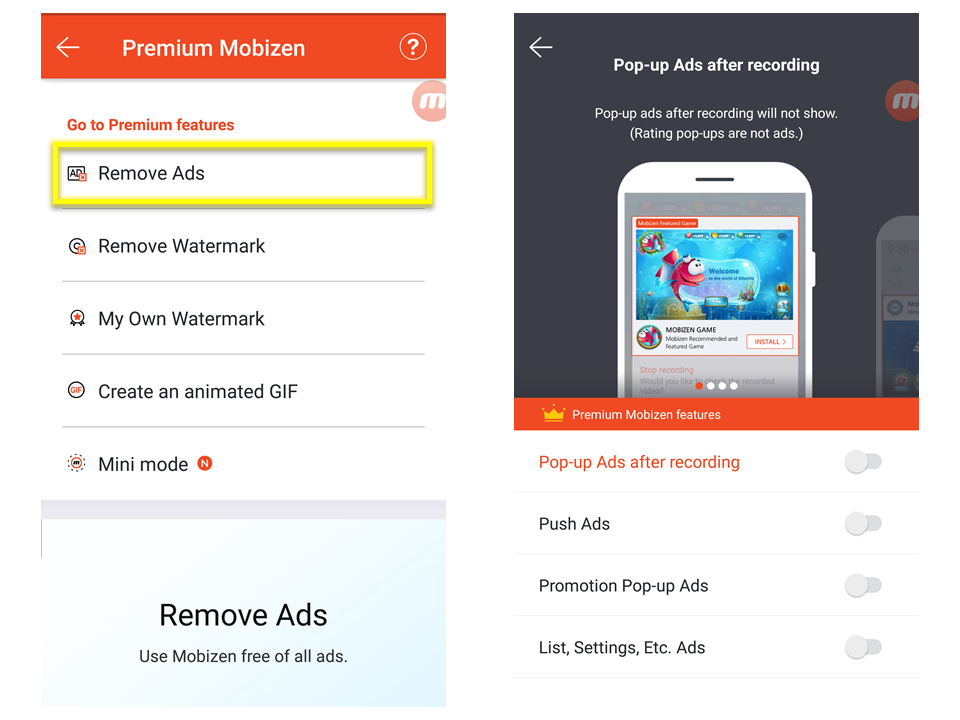 ※ NOTE: Mobizen news and announcements will be displayed to provide a better service.
Removed advertisements
Pop-up ads after recording

Push ads

Promotion pop-up ads

Other ads such as list and settings